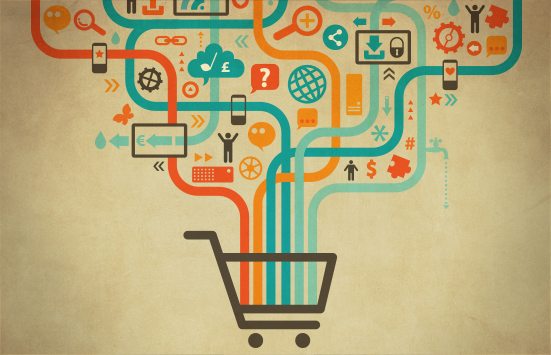 So, you've made the decision to switch to online training and now it's time to find the best tool for the job. Namely, a Learning Management System that can live up to your expectations and warrant the investment. The secret is selecting an LMS that delivers all the right perks without wasting resources on unnecessary functions. Here's a top 11 list of the quintessential LMS features that new LMS buyers should consider.
Are you ready to invest in a Learning Management System? Before you do, read this article to discover 11 must-have LMS features new LMS buyers should look for.
11 Must-Have LMS Features New LMS Buyers Should Look For
1. Intuitive User Interface
It all begins with an intuitive user interface that every member of your eLearning team can use to create meaningful online training courses. All of the LMS features included on this list hinge on a user-friendly LMS platform that aligns with the skills and experience levels of your collaborators. As such, it's one of the key factors to consider when test-driving the new tool. You should also meet with your eLearning team to learn as much as possible about their personal preferences and LMS requirements.
2. Customization And Personalization
This is a broad category with multiple facets. Your LMS should allow you to customize certain aspects of the user interface and online training content. For example, integrate branding elements so that you can produce online training materials that align with your image. However, it must also give you the opportunity to provide personalized online training resources to your corporate learners. For instance, individualized online training paths wherein they can choose their own online training activities and modules.
3. Flexible Reporting And Analytics
You have to track various aspects of your online training course to ensure effectiveness and properly allocate resources. As such, your LMS needs to have robust reporting and analytics that mesh with your online training objectives. Many LMS platforms even feature customizable LMS reports whereby you can generate metrics based on your online training pain points. Ideally, the LMS should also include visual representations of the data so that you can quickly spot patterns and adjust your online training strategy accordingly.
4. Social Learning Integration
Most modern online training courses provide some level of social learning support. For example, corporate learners are able to access social media groups or online discussions via the LMS. This allows them to interact with their peers, share feedback, and exchange information. Your new LMS should give you the opportunity to integrate these informal learning tools and track them with ease. For instance, corporate learners can create a blog post and report it within the system for course credit.
5. Responsive Design Support
Corporate learners want to get the information whenever the need arises. Thus, your new LMS must be able to provide mobile-friendly online training courses that are accessible on any device. Furthermore, it should give you the power to deploy downloadable online training content for offline viewing. Corporate learners can complete the online training activity without an Internet connection, then update their progress when they log back into the Learning Management System.
6. Assessment Tools
Aside from LMS reports and analytics, the most direct way to track learner engagement and progress is to conduct online training assessments. This can range from branching scenarios and online training simulations to written exams. The goal is to gauge their comprehension so that you can provide personalized recommendations. The LMS should support a broad range of online assessment methods and allow you to provide immediate feedback.
7. Certification And Compliance
This is a top priority for online training developers who need to be able to track compliance initiatives. Some LMS platforms enable you to maintain up-to-date records in the event of an audit. You can also offer certification online training programs that cater to specific skills or tasks. For example, customer service online training certificates to ensure that every member of your team has the necessary talents and is able to follow company protocols in order to accurately reflect your brand image.
8. Data Security Protocols
You need to know that your sensitive data is safe from prying eyes. As such, your LMS should have data security measures in place to safeguard your information. For example, protected servers and encryption protocols to prevent hacks. When in doubt, ask the LMS vendor about their data safety policies and if they've encountered any breaches in the past. You can also look for online reviews and ratings from previous clients.
9. Resource Compatibility
Ideally, your new LMS must be compatible with your current resources. That includes your online training materials and software. For example, third-party eLearning authoring tools that you use to create interactive scenarios or simulations. Furthermore, the LMS should make data migration a stress-free task instead of having to convert all of your existing data into a new format before you upload it to the LMS platform.
10. Online Collaboration Tools
Built-in online collaboration tools include video conferencing software and community calendars. They allow you to create interactive and engaging online training experiences that remove geographical limitations. Not to mention, ensure that your corporate learners are kept in the loop regarding updates of online training courses and synchronous learning events, such as live webinars where they can ask questions and offer feedback.
11. Feedback System
The best way to gather opinions about your online training course is to ask corporate learners directly. Therefore, one of the LMS features that you need is a built-in feedback system to collect and compile user data. For example, organize all of the survey data and then create a companion graph. At the very least, it should have a survey or polling tool so that you can test the waters from time to time.This must-have LMS features checklist can help you find the best LMS platform for your corporate eLearning project. You should also create an accurate online training budget beforehand in order to narrow down the candidates and allocate your resources more effectively. Last, but not least, schedule a meeting with potential LMS vendors to clarify any questions or concerns you may have. You want to be absolutely certain before you make any long-term commitments.Are you confused by the many options available in the LMS market? Read the article 5 Easy Steps To Get A Learning Management System Quote Tailored To Your Needs In Less Than 3 Minutes to narrow down your choices to the top 5 LMS vendors that better match your company's requirements.
FUENTE: http://blog.lambdasolutions.net/must-lms-features-checklist-new-lms-buyers